The Number One Choice For A Solar Installer In Kansas City
Change The Way You Power Your Home
Solar panels and renewable energy solutions are taking over the electrical world. And if you've been thinking of switching to Kansas City solar panels or working with one of the best Missouri renewable energy companies in the area, you're in the right place. 
Stop googling "solar installer near me" and instead partner with Browning Electric, one of the top Kansas City solar companies for your Kansas City solar solutions. We'll assist with every aspect of solar installation and set up, giving your home powerful energy solutions that keep the environment beautiful. 
Reach out to Browning Electric, one of the best local Kansas solar companies, and transform the way your home uses energy. 
Call us Today 816.400.4474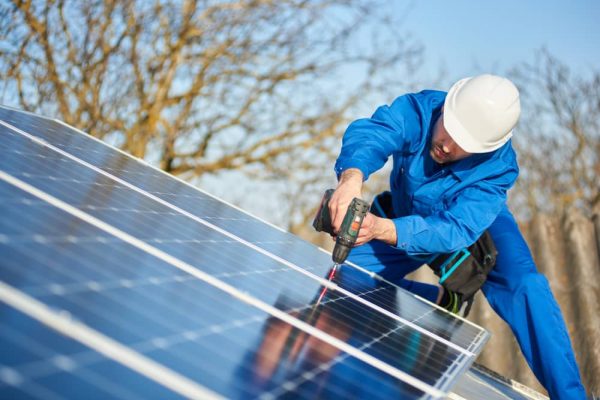 Qualified, Skilled Kansas City Solar Installers
There are plenty of Missouri solar companies out there, but that doesn't mean that each one of those teams brings the same attitude, drive, and skill to the job. 
When you work with a solar panel installer from Browning Electric, you know you're working with a team that has achieved every level of solar installer certification. Each one of our technicians has been highly trained in his or her field, bringing the highest level of skills and expertise to the table. With us, you know you're receiving a truly quality solar solution. 
Take Advantage Of The Benefits Of Kansas City Solar
There are plenty of reasons for you to switch to solar power. Browning Electric breaks down a few of the biggest advantages of changing over to solar power, including: 
25-year warranty on all solar panels
An 8-year payback on residential systems and a 3-year payback on commercial systems
Federal tax credit and utility company rebates
26% federal tax credit on all systems
Annual returns of at least 3% on your solar solutions
Increased property value
Reduced pollution around the home and in the community
No matter what reason you have for installing solar power panels in your home, we guarantee you won't be disappointed.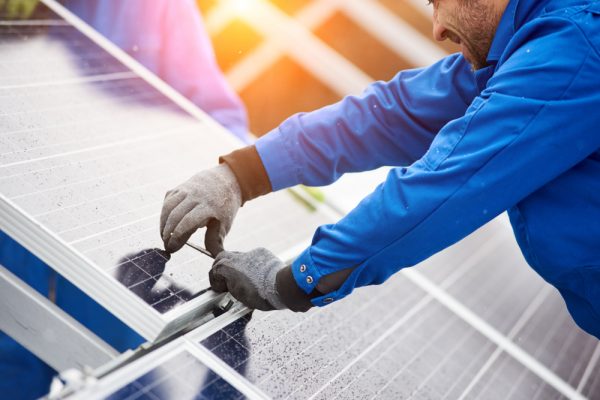 Step One: Get In Touch
To get started installing solar power panels in your home, you'll need to reach out to our team via phone, email, or contact form. From there, we'll learn more about your needs and your home. That way we can get you customized service that is tailored to your home. 
Step Two: Receive A FREE Quote
Next, we'll hook you up with a free quote for services. We want you to know exactly what you're getting into. Plus, this gives you the opportunity to make adjustments or add on services to your solar system. No matter what you need, we'll make sure to get you the lowest possible price for services. 
Step Three: Install Your System
The last piece of the puzzle is the most exciting! We'll send our technicians out to your home and get to work installing your new solar panels! We work quickly and efficiently, ensuring that your solar system is up and running in no time at all. 
Step Up Your Solar Power Game
Let's change the way your home functions with renewable energy solutions. 
Find out how much you could be saving!